Learn Box, set up your space, master basic functionality and access additional training and guidance resources.
Start with the videos, browse the user guides, and check out training resources.
To access Box, visit http://mitre.box.com in your browser. At the login page, sign in as a MITRE employee (choose the Continue button on the left). Sign in with your network credentials.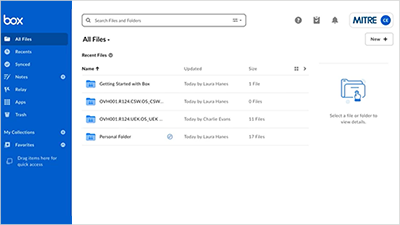 GETTING ORGANIZED IN BOX WEB APP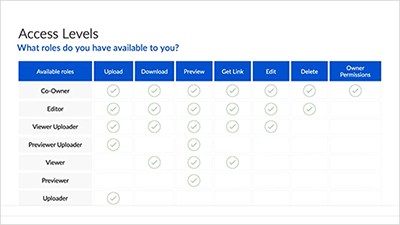 Understanding Permissions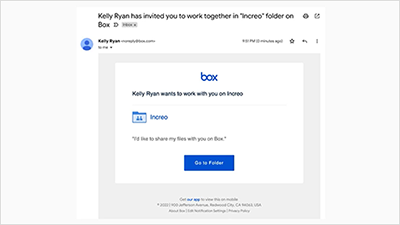 Sharing Links & Collaborating with External Users

Watch tutorial (2:57) (MITRE only)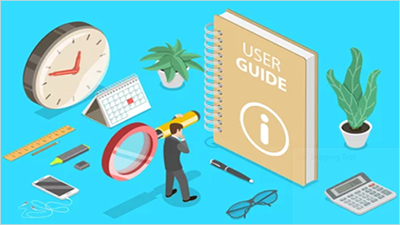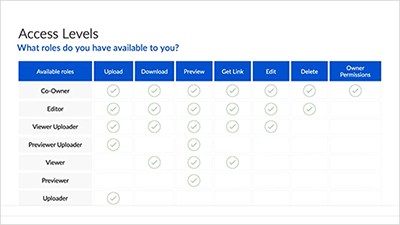 Education & Training Resources
To satisfy MITRE's data handling requirements – and to properly manage costs – Box accounts are deactivated after six months of inactivity, or when an employee leaves MITRE. During the account deactivation process, data stored in Box is archived, and folders shared with the account are disconnected. Accounts are reactivated automatically upon login. 
Box User Community
Join the conversation on Slack's #box-user-community.
Submit a Ticket
For assistance or troubleshooting.
FAQs
Answers to commonly asked questions.