MITRE Partnership Network Support
The MITRE Partnership Network Offers effective tools to communicate with Customers and Partners alike via Externally facing WordPress-based websites that are owned, operated and managed by MITRE staff.
Request an External WordPress Site (MITRE ONLY)
Welcome to the MPN WordPress Area! Here you will find general information, documentation, resources and business solutions that External WordPress sites are capable of handing.
WHAT ARE YOUR Project/ team NEEDS?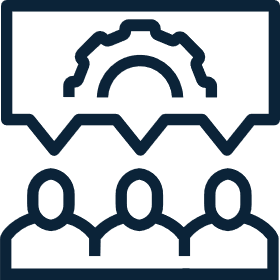 Communication – Typically referencing educational and informational blog posts, community engagement and open resources.
Example: a project team working on creating a community based platform.
Coordination & Execution – MITRE is always paving the way with cutting edge research as well as hosting classes (internal and external) that furthers information and knowledge sharing with our partners.
Example: a class that is hosted by MITRE that needs a space to post resources and information regarding the class
Information Sharing – Broadcasting of information around a common goal or problem without much participation from receivers. 
Example: a web page describing a project
Core Capabilities of wordpress
Private and Public commuinities
Built on the idea that some sites are building communities. The MPN team will work with you to create a professional site architecture to allow for exclusive communities, mailing lists and smooth transitioning between public and community information.
Comprehensive and User Friendly site Building
MITRE's primary tool for site construction, Divi, provides site owners a beginner friendly manner of editing our templates. There is also a plethora of resouces to learn.
Extensive and Growing Plugin List
As more and more sites are created to meet the various needs of our customers, MPN is also curating and implementing a growing list of plugins to help meet the ever-growing needs of MITRE projects.
Support and Troubleshooting
MITRE's own WordPress Support team will work with you to solvve any issues as long as the site is considered live. 
Customizability
MITRE, as always, strives to produce the best results as fast as possible. With this in mind, we have adopted the visual website building tool, DIVI, to create professional looking websites quickly with minimal experience required.  
Maintenance
The MPN team will maintain the plugin and theme updates that are released so that your site's software is as updated as possible.
Evolution
WordPress sites are always encouraged to be updated with Strategic Communication's guidelines. When a new style or template is available, feel free to adapt your site and redesign the cosmetic feel as often as needed. 
Security & Stability
WordPress is arguably the World's most popular CMS system. That being said, security updates and patches are made regularly and plugins are added to each site for maximum security. Our development environments are also a great way to ensure stability during major rebranding. You MUST use a Taps account to access development instances.
If you need help leveraging MPN capabilities, we are here to help!
MPN FAQs
Resource for MITRE and external Partners.
Submit a Ticket
Discuss your needs or issues over email with a member of our team. 
New Project
MPN has provided tools or helped develop many MITRE initiatives using our tools over the years. We can assist with your next external engagement or collaboration! 
Solving Collaboration Problems For a Safer World